Ergo-design : innovating sustainability through ergonomics and design
Séminaire
21/09/2023
Séminaire doctoral ERCOS sur la thématique : Ergo-design : innovating sustainability through ergonomics and design.
Jeudi 21 septembre 2023
UTBM, site de Montbéliard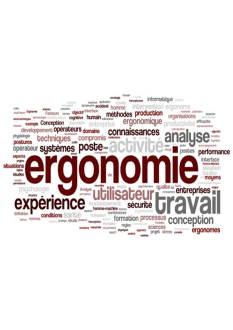 Description
Un PhD Workshop sera organisé lors de ce séminaire.
Programme :
09h30
M208
Accueil et café
10h00
M101
Yann
Conceptual models for inclusive user interfaces design in developing countries
10h30
Markus
Architecture Modelling of Multi-Source Data for the Implementation of Digital Twins in Industry 4.0
11h00
Isaline
 
11h30
Thomas
User-centered design of a serious game for sustainable prevention of musculoskeletal disorders
12h00
Roberto
 
12h40
RU
REPAS
14h00
M101
Quentin M
The impact of manual activities on the cognitive development necessary for learning mathematics and science
14h30
William
Can visual cues alleviate motion sickness in cars?
15h00
Diane
An innovative functionalization method of CFRC composites by metal cold spraying 
15h30
Yuan
Interior Design of Autonomous Vehicle Considering Human Factors
16h00
Clémentine
 
16h30
Fin des présentations
Pause 15 mn
16h45
Tous
Table ronde
17h45
 
Fin du séminaire
Télécharger le programme ici.